Ergonomics
Metadil has developed a new concept of individual tables. Its distinctive design ensures greater freedom of movement and ease of use. Since its conception, Metadil has been concerned with the ergonomics of the product, aiming at better resistance and comfort, preventing injuries and pain that could compromise the student's academic performance.
Top
MDF tops with high-pressure laminate on the upper surface, fixed to the table structures with metal screws and plugs that prevent them from coming off.
Dimensions
Top measuring 60 (W) x 45 (D) cm, ideal to accommodate the most diverse materials for students. Top option with or without pencil holder.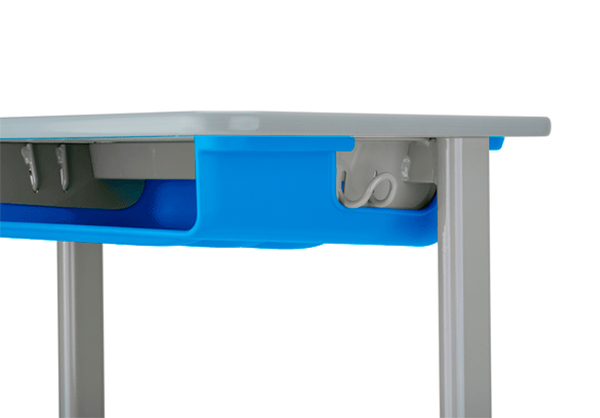 Book rack

Metadil has models with highly resistant polypropylene book rack and an exclusive design. It has rounded corners and no burrs.
Backpack support
Reinforced and unbreakable structures, have metal hooks for ultra-resistant backpacks on each side of the tables. They are designed against tipping.
Tips and wheels
Exclusive anti-noise tips and wheels and a protective cover for the conservation of the table base.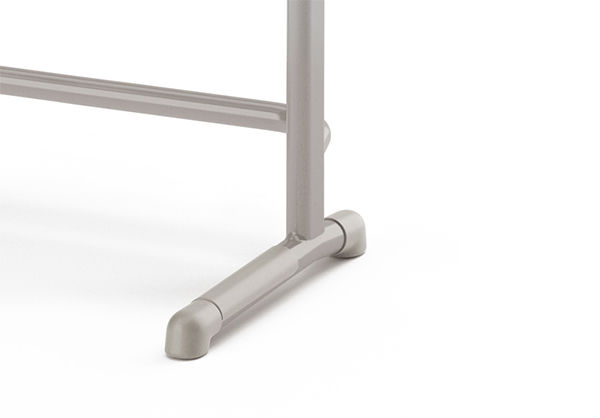 Footrest
Metadil has models of individual tables with footrests, ensuring more comfort to the user.
Integral Edge

Top with Integral Edge Ultra-tough, seamless and tear-proof.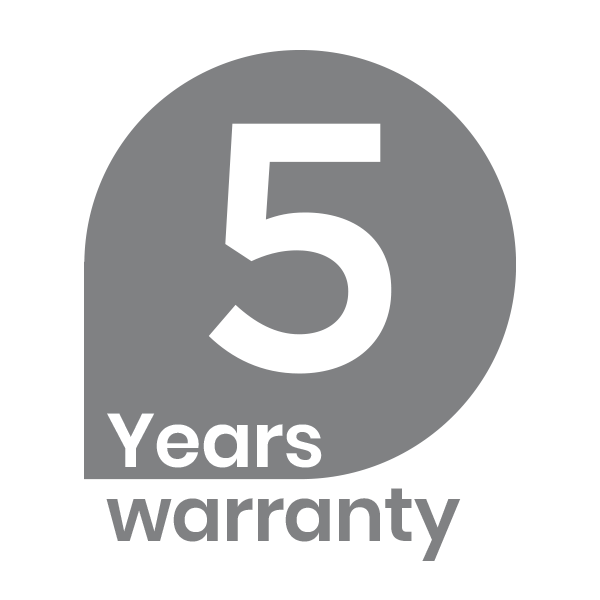 5 years for manufacturing defects.
Permanent supply of parts.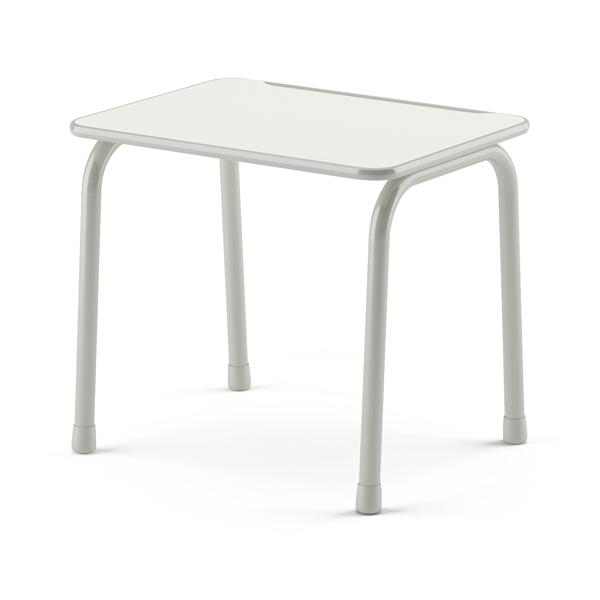 | | |
| --- | --- |
| Model | Top (L x P) |
| 705 |  50 x 39 cm |
| 706 | 60 x 45 cm |
Table 705 heights: .0 .1 .2 .3
Table 706 heights: .0 .1 .2 .3 .4 .5 .6

| | |
| --- | --- |
| Model | Top (L x P) |
| 706PL |  60 x 45 cm |
Hights: .2 .3 .4 .5 .6
| | |
| --- | --- |
| Model | Top (L x P) |
| 7017 |  60 x 45 cm |
Hights: .2 .3 .4 .5 .6
| | |
| --- | --- |
| Model | Top (L x P) |
| 7018 |  60 x 45 cm |
Hights: .2 .3 .4 .5 .6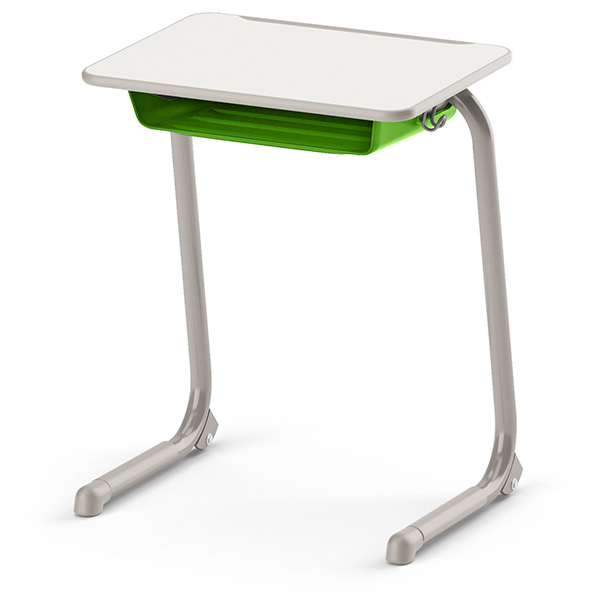 | | |
| --- | --- |
| Model | Top (L x P) |
| 7018R |  60 x 45 cm |
Hights: .2 .3 .4 .5 .6
| | |
| --- | --- |
| Model | Top (L x P) |
| 7008 |  60 x 45 cm |
Hights: .2 .3 .4 .5 .6
| | |
| --- | --- |
| Model | Top (L x P) |
| 7009 |  60 x 45 cm |
Hights: .3 .4 .5 .6
| | |
| --- | --- |
| Model | Top (L x P) |
| 7011 |  60 x 45 cm |
Hights: .0 .1 .2 .3 .4 .5 .6
| | |
| --- | --- |
| Model | Top (L x P) |
| 7012 |  60 x 45 cm |
Hights: .1 .2 .3 .4 .5 .6
| | |
| --- | --- |
| Model | Top (L x P) |
| 7020 |  60 x 45 cm |
Hights: .2 .3 .4 .5 .6
| | |
| --- | --- |
| Model | Dimensions |
| CAR7020 |  74 x 14 x 62 cm |
| | | | |
| --- | --- | --- | --- |
| Hights | TH – Top hight (mm) | Stature (m) | Age group |
| .7 | 820 | 1,74 – 2,00+ | Height designed for people of exceptionally tall stature. |
| .6 | 760 | 1,59 – 1,88 | Over 14 years old |
| .5 | 710 | 1,46 – 1,76 | 11 to 13 years old |
| .4 | 640 | 1,33 – 1,59 | 8 to 10years old |
| .3 | 590 | 1,14 – 1,42 | 6 to 7 years old |
| .2 | 530 | 1,08 – 1,21 | 4 to 5 years old |
| .1 | 460 | 0,93 – 1,16 | 3 years old |
| .0 | 400 | 0,80 – 0,95 | 0 to 2 years old |