Ergonomics
They can be individual or collective. They are available in heights suited to the users' respective physical proportions. Since its conception, Metadil has been concerned with the ergonomics of the product, aiming at better resistance and comfort, preventing injuries and pain that could compromise the student's academic performance.
Top
Top in moisture resistant wood, with melamine finish on the bottom and melamine laminate on the top. It is fixed to the table frame with metal bushings and screws that prevent it from coming loose.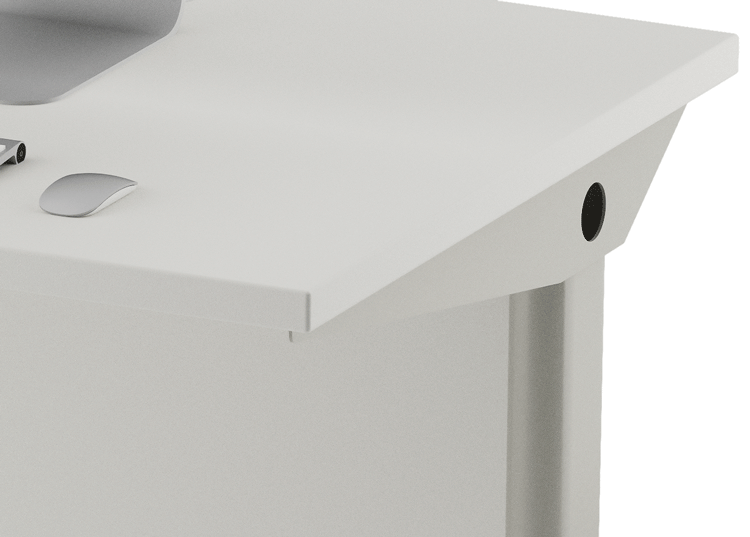 Edges
The edges have rounded corners providing beauty, protection and strength, in addition to meeting safety standards.
Pass wires
The cable duct on the table top provides more organization and security when running computer cables.
Gutters
The desks have rails that prevent the computer cables from getting loose at the back.
Leveling tips
All computer tables have leveling tips that adjust to uneven floors.
Partitions
There are models of computer tables that have dividers, individualizing the work of students.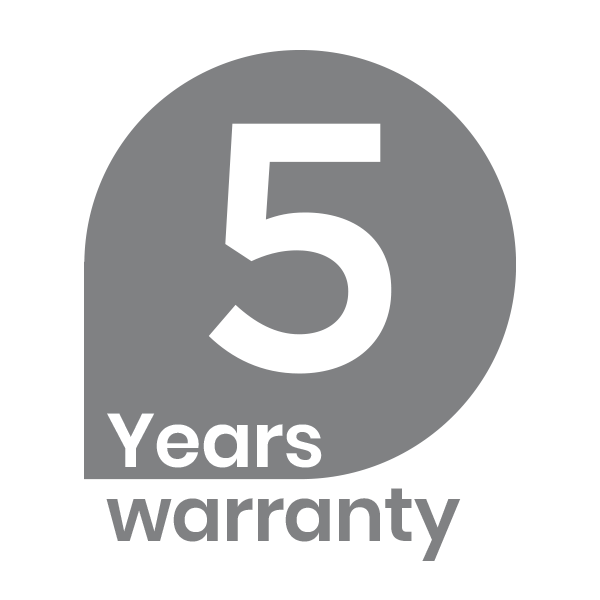 5 years for manufacturing defects.
Permanent supply of parts.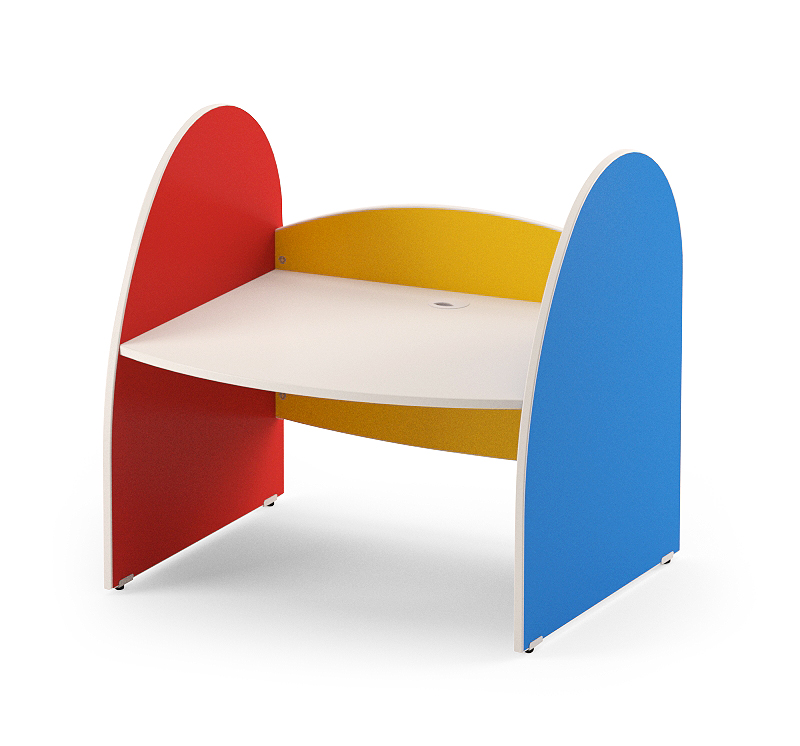 Individual computer table
| | |
| --- | --- |
| Model | Top (L x P) |
| 191 | 70 x 60 cm |
Dual computer table
| | |
| --- | --- |
| Model | Top (L x P) |
| 192 | 120 x 70 cm |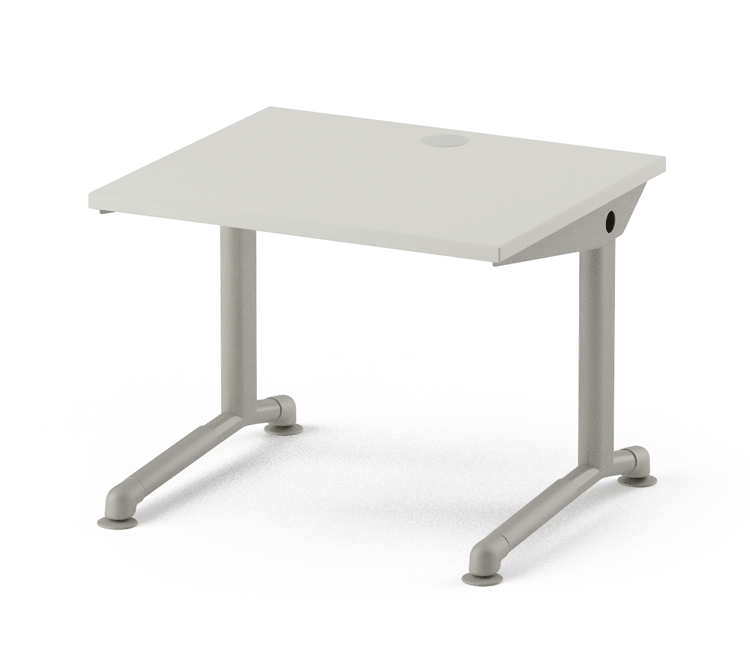 Individual computer table
| | |
| --- | --- |
| Model | Top (L x P) |
| 71850 | 70 x 60 cm |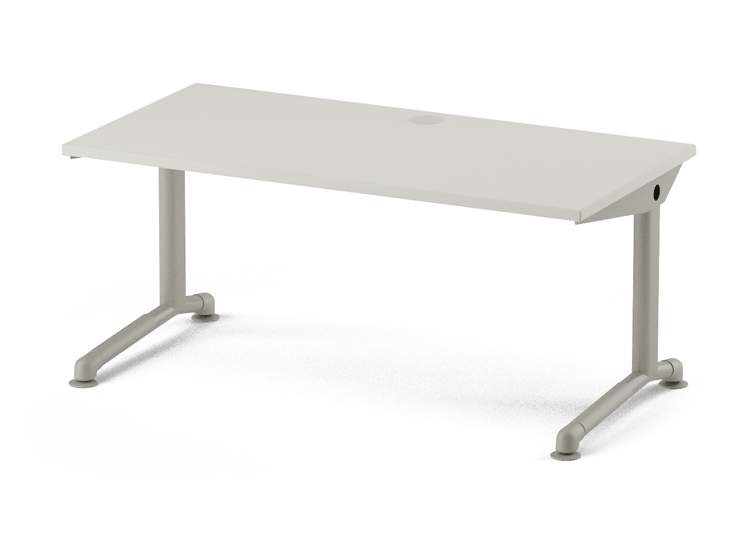 Dual computer table
| | |
| --- | --- |
| Model | Top (L x P) |
| 71852 | 120 x 60 cm |
CHILDREN DIMENSIONAL TABLE
| | | | |
| --- | --- | --- | --- |
| Hights | HT hight top (mm) | Stature (m) | Age group |
| .2 | 530 | 1,08 – 1,21 | 4 to 5 years old |
| .1 | 460 | 0,93 – 1,16 | 3 years old |
Single and double computer tables
| | |
| --- | --- |
| Model | Top (L x P) |
| 70850 | 70 x 60 cm |
| 70851 | 80 x 60 cm |
| 70852 | 120 x 60 cm |
| 70853 | 140 x 60 cm |
| 70854 | 160 x 60 cm |
Single and double computer tables
| | |
| --- | --- |
| Model | Top (L x P) |
| 708501 | 70 x 60 cm |
| 708511 | 80 x 60 cm |
| 708521 | 120 x 60 cm |
| 708531 | 140 x 60 cm |
| 708541 | 160 x 60 cm |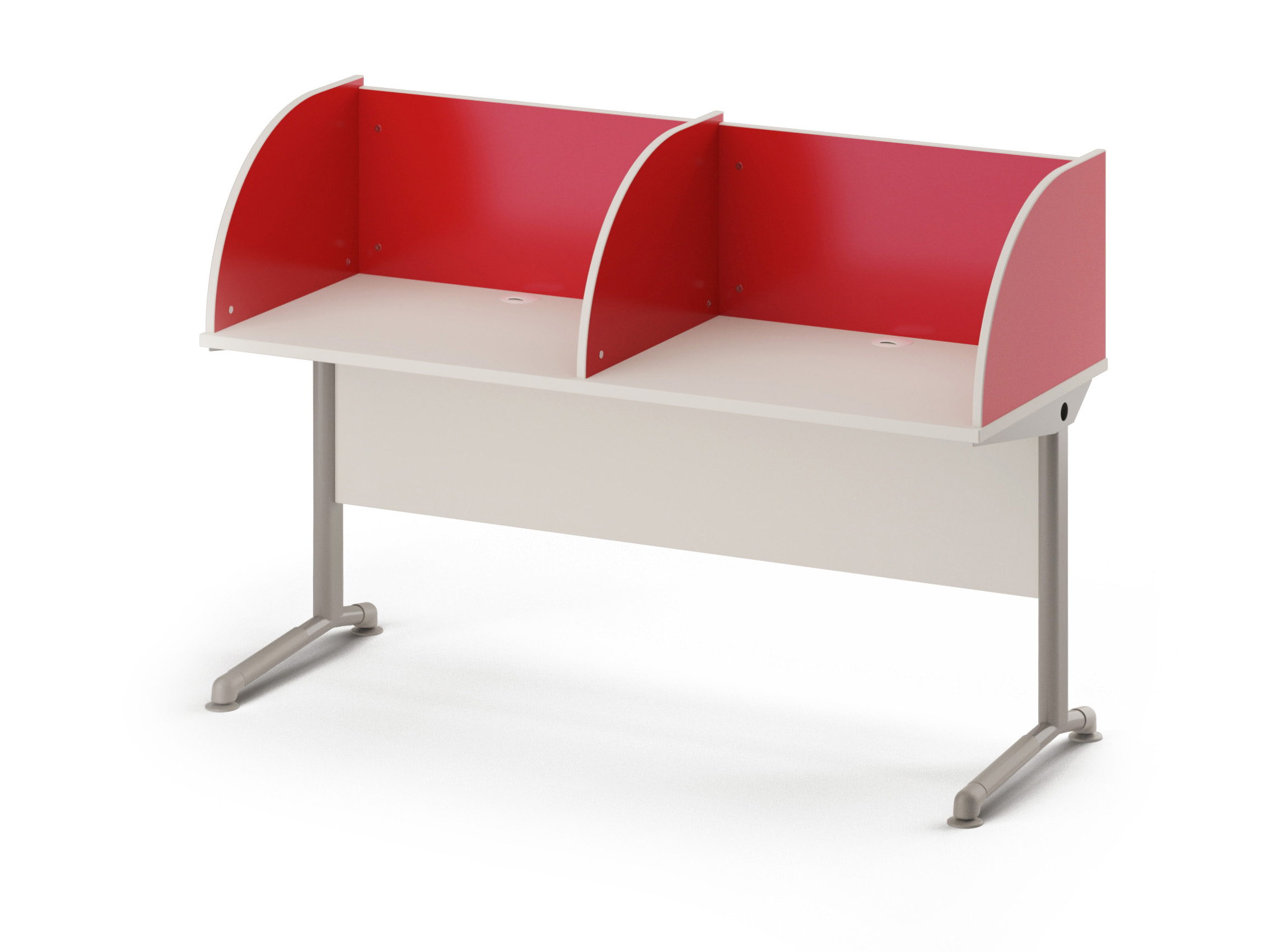 Dual computer tables
| | |
| --- | --- |
| Model | Top (L x P) |
| 708532 | 140 x 60 cm |
| 708542 | 160 x 60 cm |
Computer desks with front station
| | |
| --- | --- |
| Model | Top (L x P) |
| 70860 | 70 x 120 cm |
| 70861 | 80 x 120 cm |
| 70862 | 120 x 120 cm |
| 70863 | 140 x 120 cm |
| 70864 | 160 x 120 cm |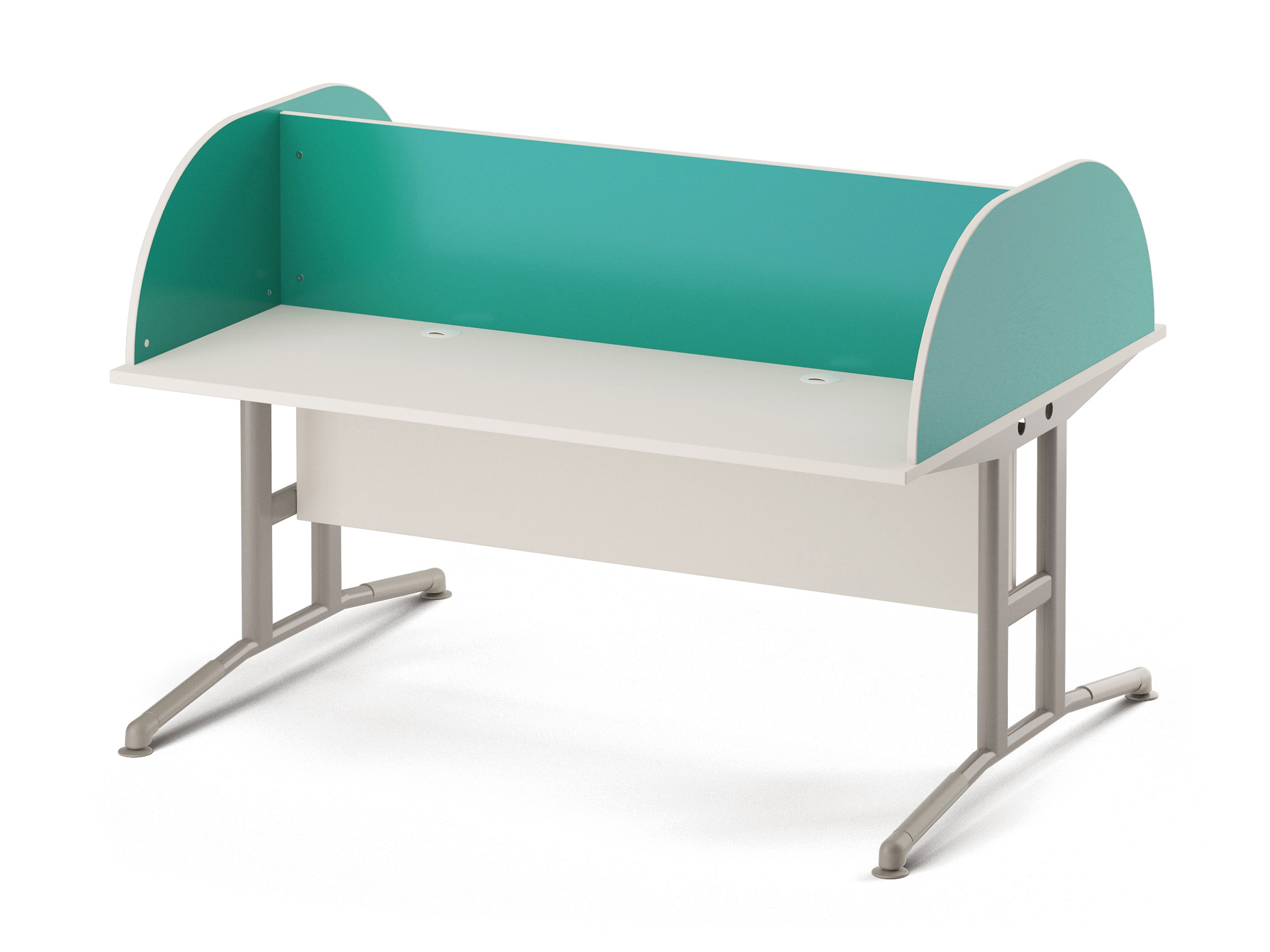 Computer desks with front station
| | |
| --- | --- |
| Model | Top (L x P) |
| 708601 | 70 x 120 cm |
| 708611 | 80 x 120 cm |
| 708621 | 120 x 120 cm |
| 708631 | 140 x 120 cm |
| 708641 | 160 x 120 cm |
Computer desks with front station
| | |
| --- | --- |
| Model | Top (L x P) |
| 708632 | 140 x 120 cm |
| 708642 | 160 x 120 cm |
| | | | |
| --- | --- | --- | --- |
| Hights | TH – Top hight (mm) | Stature (m) | Age group |
| .6 | 760 | 1,59 – 1,88 | Over 14 years old |
| .5 | 710 | 1,46 – 1,76 | 11 to 13 years old |
| .4 | 640 | 1,33 – 1,59 | 8 to 10years old |