Ergonomics
With an exclusive design, Metadil canteen tables and benches provide easier cleaning.
Benches can be fitted under the table when not in use. Since its conception, Metadil has been concerned with the ergonomics of the product, aiming at better resistance and comfort, preventing injuries and pain that could compromise the student's academic performance.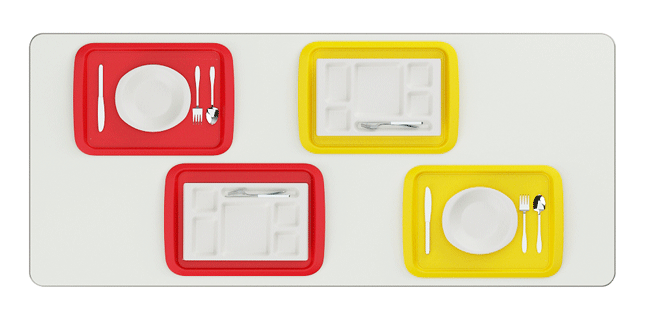 Top
Top in 18 mm BPU fixed to the table frame with metal dowels and screws.
Edges
The edges have rounded corners providing beauty, protection and strength, in addition to meeting safety standards.
Structure
Resistant structure that ensures greater stability of the table.
Fixed tip or wheel
Quadrifoglio tables are produced with fixed tips or optionally with a wheel, facilitating movement.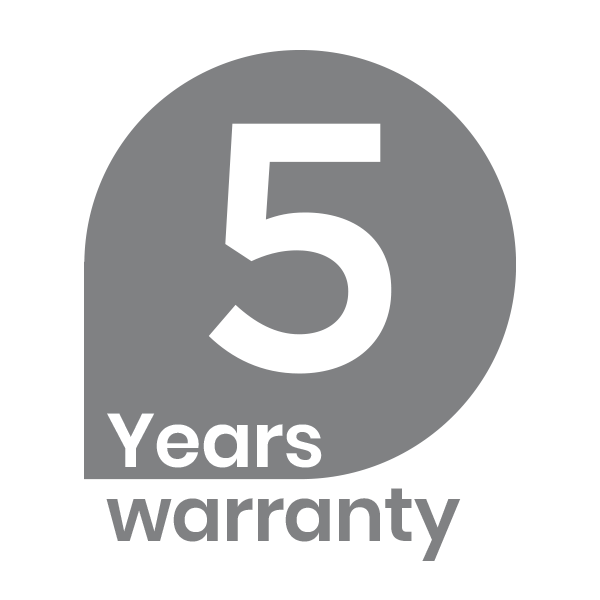 5 years for manufacturing defects.
Permanent supply of parts.
Cafeteria benches
| | | |
| --- | --- | --- |
| Model | Top (L x P) | Places |
| 40469 | 120 x 30 cm | 3 |
| 40470 | 150 x 30 cm | 3 |
| 40471 | 180 x 30 cm | 4 |
| 40472 | 220 x 30 cm | 5 |
Cafeteria tables
| | | |
| --- | --- | --- |
| Model | Top (L x P) | Places |
| 70469 | 120 x 60 cm | 4 |
| 70470 | 150 x 60 cm | 6 |
| 70471 | 180 x 60 cm | 8 |
| 70472 | 220 x 60 cm | 10 |
| 70473 | 120 x 77 cm | 4 |
| 70474 | 150 x 77 cm | 6 |
| 70475 | 180 x 77 cm | 8 |
| 70476 | 220 x 77 cm | 10 |
Bean table
| | |
| --- | --- |
| Model | Top (L x A x P) |
| MR1610 | 160 x 76 x 100 cm |
Bean table

| | |
| --- | --- |
| Model | Top (L x A x P) |
| MR2010 | 200 x 76 x 100 cm |
| | | | |
| --- | --- | --- | --- |
| Hights | SH Seat height(mm) | Stature (m) | age group |
| .7 | 510 | 1,74 – 2,00+ | Height designed for people of exceptionally tall stature. |
| .6 | 460 | 1,59 – 1,88 | Over 14 years old |
| .5 | 430 | 1,46 – 1,76 | 11 to 13 years old |
| .4 | 380 | 1,33 – 1,59 | 8 to 10 years old |
| .3 | 350 | 1,19 – 1,42 | 6 to 7 years old |
| .2 | 310 | 1,08 – 1,21 | 4 to 5 years old |
| .1 | 260 | 0,93 – 1,16 | 3 years old |
| .0 | 210 | 0,80 – 0,95 | 0 to 2 years old |
| | | | |
| --- | --- | --- | --- |
| Hights | TH – Top hight (mm) | Stature (m) | Age group |
| .7 | 820 | 1,74 – 2,00+ | Height designed for people of exceptionally tall stature. |
| .6 | 760 | 1,59 – 1,88 | Over 14 years old |
| .5 | 710 | 1,46 – 1,76 | 11 to 13 years old |
| .4 | 640 | 1,33 – 1,59 | 8 to 10years old |
| .3 | 590 | 1,14 – 1,42 | 6 to 7 years old |
| .2 | 530 | 1,08 – 1,21 | 4 to 5 years old |
| .1 | 460 | 0,93 – 1,16 | 3 years old |
| .0 | 400 | 0,80 – 0,95 | 0 to 2 years old |
Deep dish
| | |
| --- | --- |
| Model | Dimensions (L x P) |
| PTF01.10 | 23 x 21 cm |
Shallow dish
| | |
| --- | --- |
| Model | Dimensions (L x P) |
| PTR01.10 | 30 x 27 cm |
Feed tray
| | |
| --- | --- |
| Model | Dimensions (L x P) |
| BJ01.10 | 34 x 24 cm |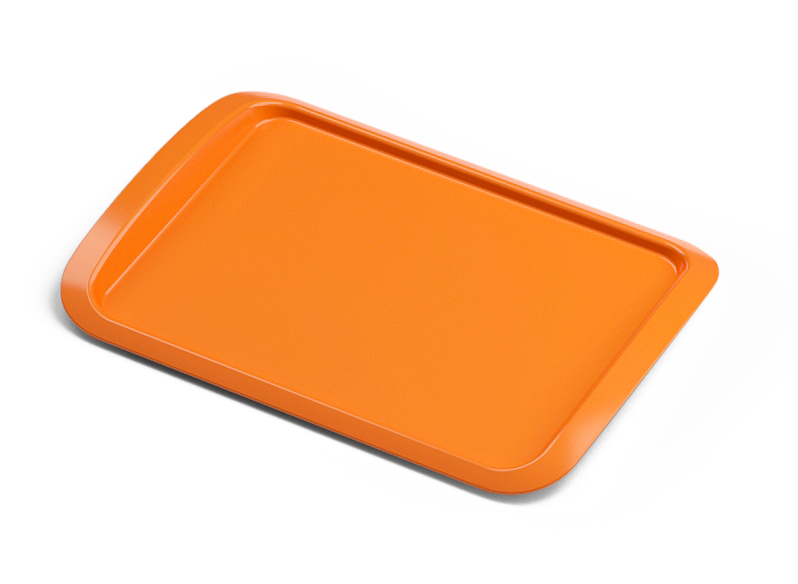 Serving tray
| | |
| --- | --- |
| Model | Dimensions (L x P) |
| BJ02.10 | 49 x 34 cm |