Organization
The Metadil library shelving line is intended to meet the main needs of schools. Organization and order of teaching materials are important so that the spaces are better used, in addition to making the environment more pleasant.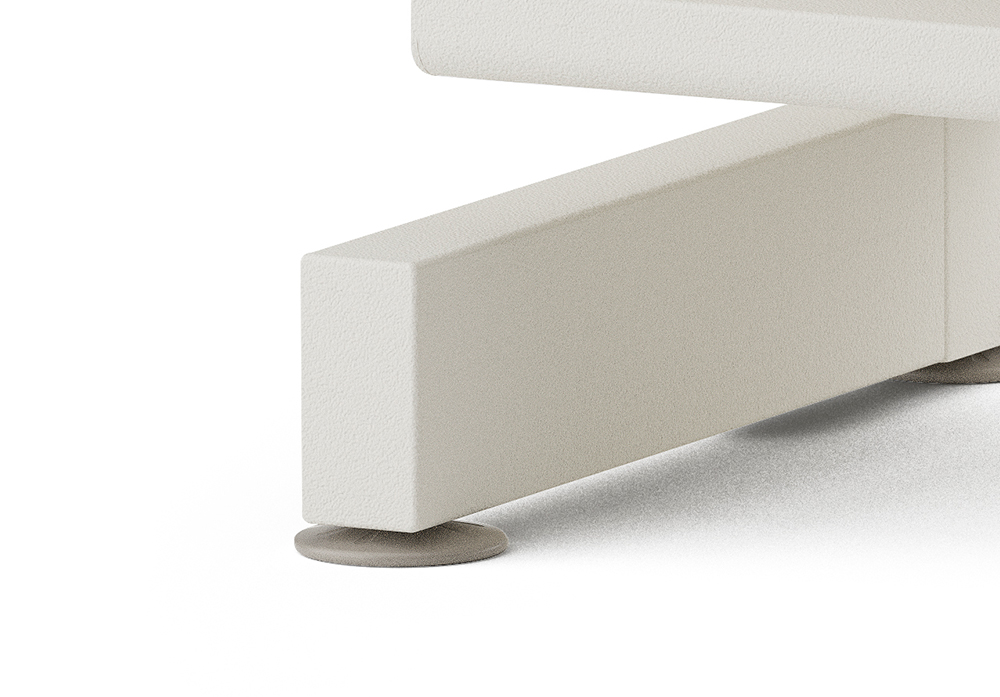 Base
Steel base with adjustable tips to the unevenness of the floor.S
Shelves
Metadil steel shelves have three types of shelves: inclined, tilting and straight.
Structure
The structure has a modular, practical and safe assembly system.
Finishing
Metadil shelves have a steel structure and wood finish option.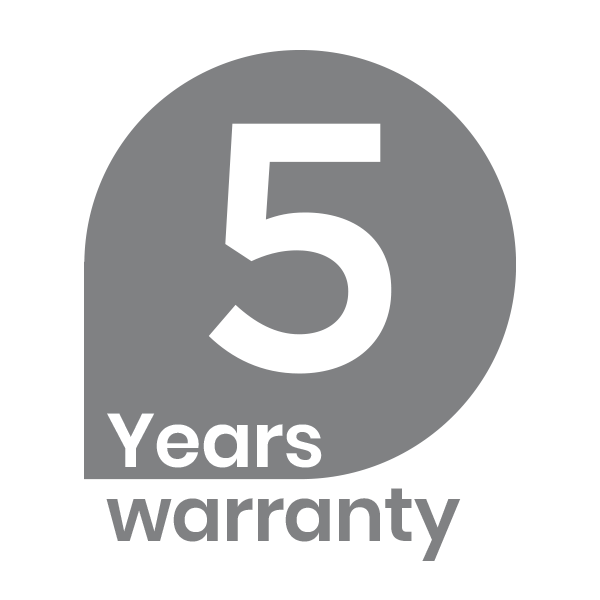 5 years for manufacturing defects.
Permanent supply of parts.
Due to its modular structure, in addition to the assembled models, it is possible to choose shelves with several modules, which may also contain several shelves.
Example of assembly and components.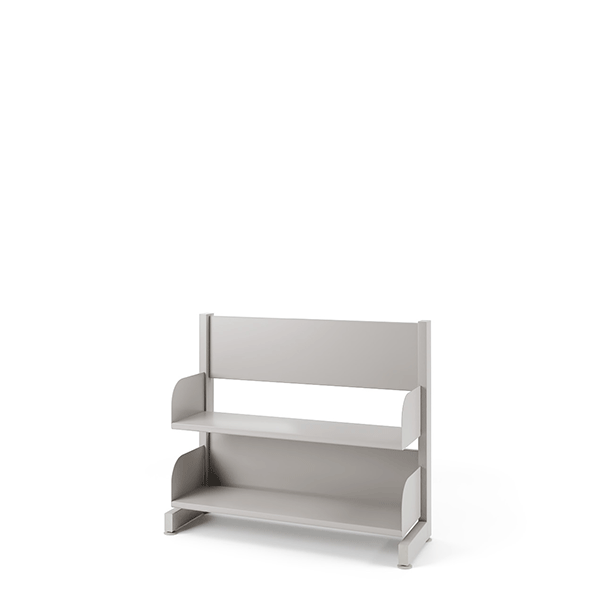 | | |
| --- | --- |
| Model | W x H x D |
| 1BLP10 | 112 x 96 x 40 cm |
Steel bookcase
| | |
| --- | --- |
| Model | W x H x D |
| 1BLP20 | 112 x 96 x 72 cm |
Steel bookcase
| | |
| --- | --- |
| Model | W x H x D |
| 2BLP10 | 112 x 139 x 40 cm |
Steel bookcase

| | |
| --- | --- |
| Model | W x H x D |
| 2BLP20 | 112 x 139 x 72 cm |
Steel bookcase
| | |
| --- | --- |
| Model | W x H x D |
| 3BLP10 | 112 x 221 x 42 cm |
Steel bookcase
| | |
| --- | --- |
| Model | W x H x D |
| 3BLP20 | 112 x 221 x 72 cm |
steel bookcase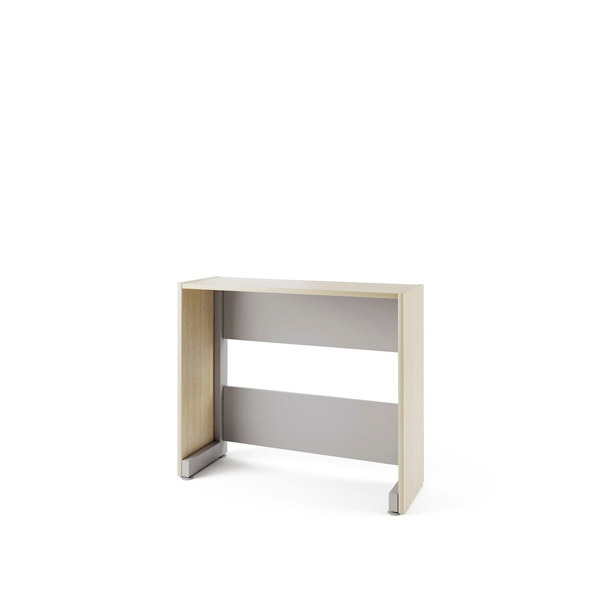 | | |
| --- | --- |
| Model | W x H x D |
| 1BLO10-B | 117 x 99 x 40 cm |
Steel and wood bookcase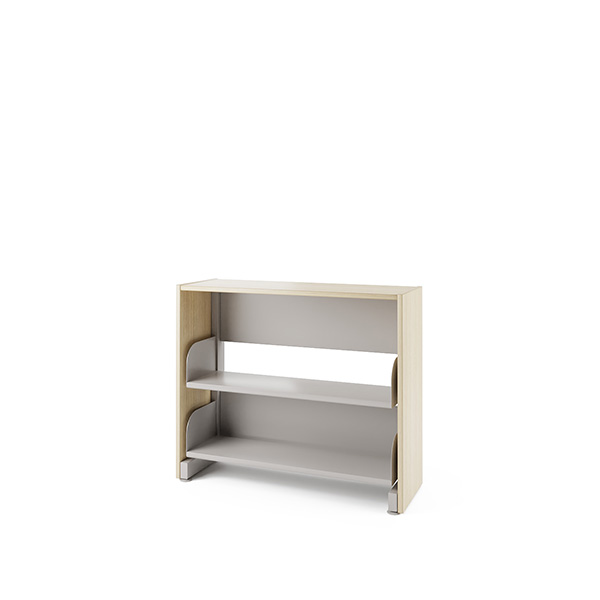 | | |
| --- | --- |
| Model | W x H x D |
| 1BLO10 | 117 x 99 x 40 cm |
Steel and wood bookcase
| | |
| --- | --- |
| Model | W x H x D |
| 1BLO20-B | 117 x 99 x 72 cm |
Steel and wood bookcase
| | |
| --- | --- |
| Model | W x H x D |
| 1BLO20 | 117 x 99 x 72 cm |
Steel and wood bookcase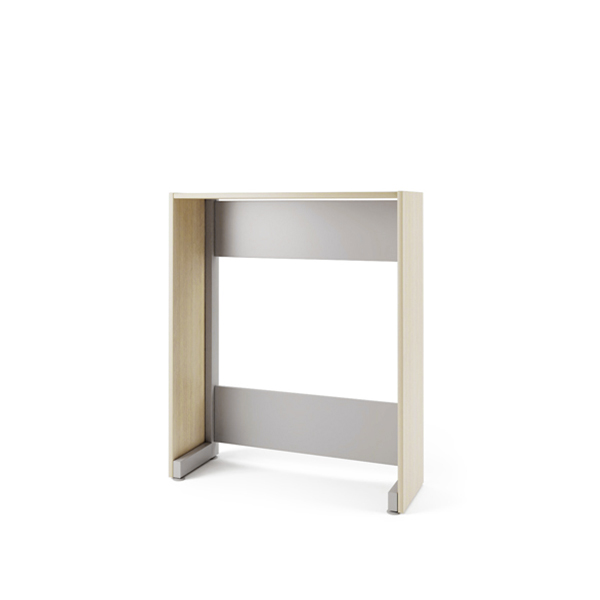 | | |
| --- | --- |
| Model | W x H x D |
| 2BLO10-B | 117 x 142 x 40 cm |
Steel and wood bookcase
| | |
| --- | --- |
| Model | W x H x D |
| 2BLO10 | 117 x 142 x 40 cm |
Steel and wood bookcase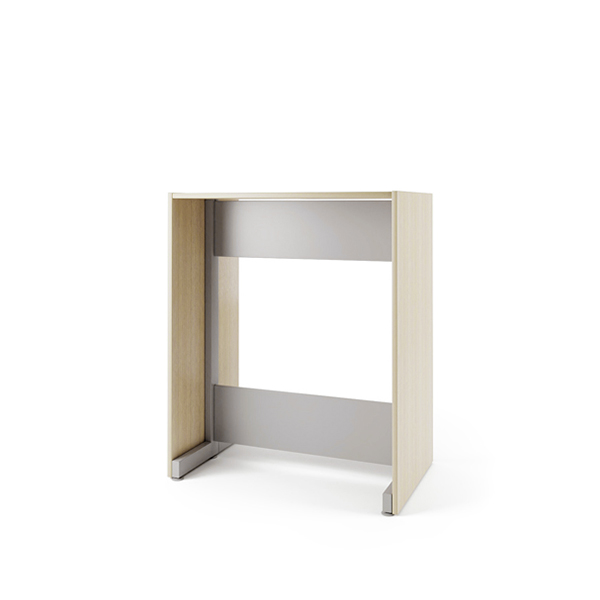 | | |
| --- | --- |
| Model | W x H x D |
| 2BLO20-B | 117 x 142 x 72 cm |
Steel and wood bookcase
| | |
| --- | --- |
| Model | W x H x D |
| 2BLO20 | 117 x 142 x 72 cm |
Steel and wood bookcase
| | |
| --- | --- |
| Model | W x Hx D |
| 3BLO10-B | 117 x 224 x 40 cm |
Steel and wood bookcase
| | |
| --- | --- |
| Model | W x H x D |
| 3BLO10 | 117 x 224 x 40 cm |
Steel and wood bookcase
| | |
| --- | --- |
| Model | W x H x D |
| 3BLO20-B | 117 x 224 x 72 cm |
Steel and wood bookcase
| | |
| --- | --- |
| Model | W x H x D |
| 3BLO20 | 117 x 224 x 72 cm |
Steel and wood bookcase
| | |
| --- | --- |
| Model | W x H x D |
| 3PS106 | 106 x 22 x 32 cm |
Simple shelf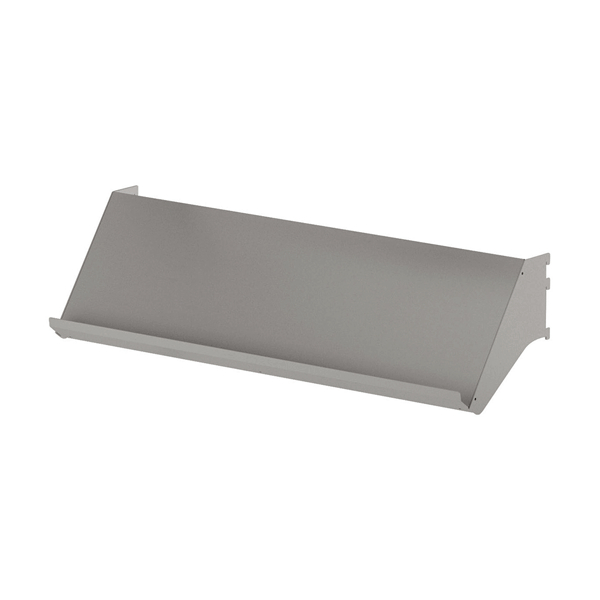 | | |
| --- | --- |
| Model | W x H x D |
| 3PR106 | 106 x 28 x 30 cm |
Magazine holder
| | |
| --- | --- |
| Model | W x H x D |
| 3PB106 | 106 x 28 x 30 cm |
Tilting shelf
| | |
| --- | --- |
| Model | W x H x D |
| 9031.25 | 92 x 99 x 34 cm |
| 9041.25 | 92 x 99 x 45 cm |
2 shelves
| | |
| --- | --- |
| Model | W x H x D |
| 14031.25 | 92 x 142 x 34 cm |
| 14041.25 | 92 x 142 x 45 cm |
3 shelves
| | |
| --- | --- |
| Model | W x H x D |
| 18031.25 | 92 x 182 x 34 cm |
| 18041.25 | 92 x 182 x 45 cm |
5 shelves